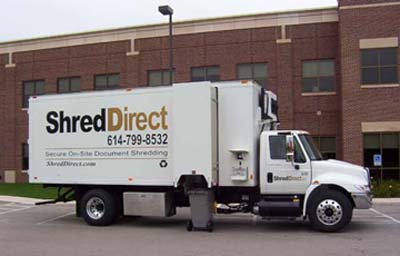 Technology…
Our mobile unit is equipped with state of the art technology, making us the most advanced, and secure, on-site shredding service available in Central Ohio.
Our special features include:
Automatic Bin Tipper
Our personnel never handle or view your documents while feeding them into the shredder.


Enclosed Bin Tunnel
Regardless of the weather conditions, your documents are safely fed into the shredder.


Video Screen
Our video screen is built-in the side of our truck, giving you the opportunity to view the actual shredding process from the curb.